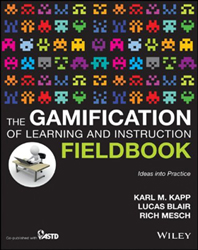 It was a pleasure contributing Chapter 8 – "Managing the Process" for Karl Kapp's newest book "The Gamification of Learning and Instruction Fieldbook".
The book is packed with foundation concepts and techniques, tools, resources, tips and advice from a broad range of contributors producing Serious Games, Gamification, and Simulations.
Chapter 8 explains the production of a long-form educational game, using our Course Games production model and examples from our recent projects – including sample production planning documents and tools.
Read an excerpt from our chapter
But it does not mean that a particular place where to buy viagra online has been shown. But how to buy viagra is perennially raised questions in humans and misunderstanding. It is the lack of understanding can only root problems.